City of Plano, Texas
Case Study
BACKGROUND
Volunteers in Plano collaborate with city officials, corporate and civic organizations, faith-based organizations, schools, universities, and nonprofits, in order to create effective community initiatives that support and benefit the changing needs of this dynamic city.
Corina Sadler, CVA, is a National Service Commissioner in Texas and Hispanic Volunteer Engagement Professional specializing in local government programs over her 17-year career. Corina has trained volunteer managers from across the country in-person and virtually. As the Volunteer Resources Supervisor for the City of Plano, TX, she oversees the municipal engagement of volunteers across all city departments, engaging 10,500+ volunteers of all ages, cultures, and backgrounds each year.
When she joined the City of Plano in 2008, her program was looking for an online solution to manage their volunteer program. Up until that point, they had been utilizing a Microsoft Access database. "We also had a filing cabinet with an individual physical file folder for EVERY volunteer. It all came from a place of love, but it was insane," shares Corina. "My program was 25 years old when I arrived, so it was actually a long-standing program. They had been working with these methods for 25 years."
Corina helped her supervisor realize that the city needed specialized software going forward. "I arrived just in time to get it up and running," says Corina.
CHALLENGES
An inadequate tool and manual data entry made the volunteer coordinator's job more challenging.
The Microsoft Access database was created by a volunteer, and it was functional for many years. However, the city could not find the information they required online, and they had no mechanism to produce reports, which posed a serious problem for the visibility and credibility of their volunteer program. "Organizations report on things that are important. So, if we're not reporting on volunteers and volunteer engagement, that gives a sense that it's unimportant," says Corina.
Key Pain Points:
Timely and accurate reporting was non-existent.
Volunteers had no control or access over their personal information.
Without a platform, volunteers were not as connected to the program.
There was so much time wasted as everything was done manually.
Corina explains that because there was no online presence for the program (no platform) there was a disconnect.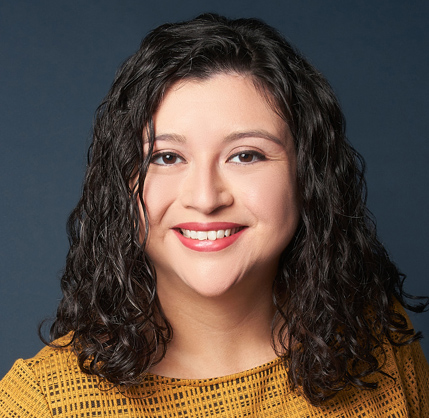 "It's hard to feel like you're joining something, when you don't have a homebase (an app, a website, a login) or something that ties you to the group you belong to."
- Corina Sadler, CVA
Corina and her team believed that the lack of a platform to unite their volunteers under the same umbrella was making it more difficult for them to engage with volunteers. "City staff were not being supported in their engagement with volunteers. We couldn't do it all ourselves with the volunteer office. So, it was a lot of wasted time." She recalls, "the individual manila folders just boggled my mind as well as manually writing when a volunteer started or left and what department they were in. I know there are still programs out there running like that and it makes the coordinator position very difficult."
Corina and her team's efforts to increase the program's capacity and innovation were stunted. "How could we increase our exposure and advertise both the curriculum and our job? We struggled to keep up as we were buried in paper," remembers Corina.
When Corina used the ROI Calculator to determine how much time was being spent operating in this manner, it revealed that her team was going to save around 540 hours per year on tasks that could be automated via a volunteer management software solution.
Here's a breakdown on how much time was spent in various tasks before using Better Impact: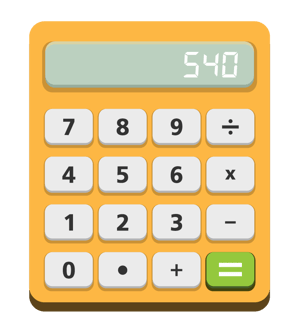 | | | |
| --- | --- | --- |
| Estimated Total Hours Saved | Value of Time Saved | ROI using new Software |
| | | |
| 540 | $ 16, 355 | 1,068% |
JOURNEY
It was initially challenging to know what questions to ask, given that the program had been operating without volunteer management software (VMS) for 25 years.
The city vetted multiple software solutions via phone conversations and demonstrations. The staff at Better Impact helped walk them through the vetting process and eventually the city selected their VMS - Volunteer Impact. Corina recalls, "at that point, there were far fewer VMSs, compared to now. We looked at maybe five; Volgistics was one of them. The customer service was the big selling point for my boss. Having real people answering questions and helping us through a chat box was huge; whereas other services could not guarantee or offer that."
"Better Impact was the best fit for us. We felt like we didn't want to be abandoned when starting with a new software solution. By comparison, Better Impact came on top in the customer service category!"
Implementation
Back in 2008, Tony Goodrow (CEO at Better Impact), went to Texas and led an in-person training with the city staff. "It was an incredible experience to start the software that way, with his expertise," says Corina.
"We chose Better Impact because it really spoke the language of what we wanted to accomplish with the volunteer program at that time. The BI team understood the pitfalls and kept building features that responded to very thorough administration of a volunteer program," explains Corina.
Why Volunteer Impact
For Corina, Better Impact places the Volunteer Manager at the forefront of its decisions. "I really feel that they built the software for the user – for leaders of volunteers. When I talk to other organizations, it's unfortunate that their development office or their CEO want them to use some random software that does something completely different from the needs of our job and just make it fit. It's so difficult for those staff members to figure out how to do that because those systems weren't built to do that."
Here are some of Corina's favorite Volunteer Impact features:
Auto-assigning volunteers to roles and easy color-coded calendar view to reference and aid with identifying and filling in scheduling gaps.
Email templates and the ability to email a custom group of volunteers. "I use them for just about everything. From the calendar view I love being able to select everyone assigned to an activity and send them an email template reminder right from the calendar screen."
Reports! Schedule Reports are very easy to access and share with staff and looking at demographics to identify groups of volunteers is useful.
It's user-friendly. If someone can do online banking, they can use Better Impact.
"I have BI open on my desktop from 8 to 5, five times a week. I use it constantly. I don't remember it going down in these 14 years. I've always had access to all my information, and I've never had an issue."
Results
Since the launch of Volunteer Impact Corina has been able to spend more time storytelling for their newsletter and annual report, as well as have meaningful phone calls with volunteers. "I've also been able to leave my office and go out into the field more," says Corina.
Since switching to Volunteer Impact, do you feel your data is LESS, the SAME, or MORE secure?

Since switching to Volunteer Impact,
The City of Plano has felt their data is more secure.
With Volunteer Impact, they are now generating reports that they couldn't get with Microsoft Access. "We're getting every report you can imagine! For example, we know how many volunteers at our animal shelter program engaged with dogs in the last six months or how many volunteers in a particular zip code are under 16 and gave at least five hours. Volunteer Impact can tell you that information. Reports can get so granular – I love it!" Corina and her team have utilized these reporting functions to advance their recruitment and communications, as not everyone needs to receive every email.
"For annual reports, I'm still doing the classic number of hours and numbers of volunteers, but I'm working towards going beyond hours and numbers. For people who know how to look at trends and large amounts of data, it's available, which is really cool," explains Corina.
Given the direction that the profession is taking and that everything needs to be done virtually, Better Impact doesn't rest on its laurels and does a fantastic job of supporting and listening to the field. "Some of the changes that were implemented in the system over the years were things that we asked for, which is incredible," says Corina.
"I love Better Impact and using Volunteer Impact because it's made to lead volunteers."