Foothills Country Hospice Society
Case Study
BACKGROUND
Foothills Country Hospice Society (FCHS) provides personalized care and compassion to terminally ill adults and their loved ones. Founded by a group of citizens who recognized the need for a hospice in their rural region just south of Calgary, Alberta, in the mid-1990s, the founding board pursued various tasks, such as fundraising and community education and engagement, to make it a reality. The community's support grew over time, and FCHS welcomed its first patient in 2008.
In its eight-bed, 13,500 sq. ft. rural setting, which is designed to offer a peaceful and comforting environment for patients and their families, the hospice provides expert pain and symptom management, emotional and spiritual well-being, and bereavement support for loved ones and grieving community members. It relies on an average of 100 volunteers who play an essential role in all areas of hospice and bereavement care and are the backbone of most of the hospice's programs. Thanks to the dedication and hard work of staff and volunteers, FCHS continues to provide an atmosphere of care and dignity for those they assist.
Bonnie Palmer joined FCHS in 2008. After working in a variety of roles at the hospice, she found her way to volunteer management in 2017.
During the early days, FCHS tracked volunteers and manually logged their hours using paper and spreadsheets. However, after recognizing the need for an online tool, the hospice introduced the Track It Forward system, which worked well for a while but was eventually discovered to be inadequate for their needs.
CHALLENGES
Prior to implementing Volunteer Impact, managing the volunteer program at FCHS was quite challenging, particularly in terms of time management. When Bonnie joined FCHS, there was no real system in place to manage volunteers, and she quickly realized that there was a significant technological gap in the program. Although later they started using Track It Forward as a volunteer hour tracking system, it was still not sufficient. Bonnie recalls "maintaining a large spreadsheet in addition to the Track It Forward system to track volunteer hours. Pulling volunteer statistics for grant funding was more difficult than I had time for."
So much time was spent on the day-to-day management of volunteer statistics and scheduling that there was little room for program development. Additionally, the volunteer scheduling system required a lot of Bonnie's time, as volunteers would often call or email regarding their schedules, and she was keeping separate notes on volunteer vacation plans.
Key Pain Points:
Manually copying data from one system to another resulted in duplication of data entry which consumed a lot of time with clean up.
Volunteers were unable to operate self-sufficiently to manage their own profiles or schedules which meant staff had to use their time to phone or email volunteers.
Reporting was not robust, and it took more time than staff had to pull volunteer statistics and data required for grant funding.
Training was inefficient due to the required courses for all staff and volunteers being paperbased and piecemeal.
Social work and bereavement notes were recorded on paper and stored in binders which hindered communication with clients.


"If you're spending all your time figuring out schedules and entering data, which were significant tasks for us, you can't really grow and expand your volunteer program. I realized I needed time away from my desk to focus more on the people."
- Bonnie Palmer
When Bonnie used the ROI Calculator to determine how much time was being spent operating in this manner, it revealed that her team was going to save around 1,268 hours per year on tasks that could be automated via a volunteer management software solution.
Here's a breakdown on how much time was spent in various tasks before using Better Impact: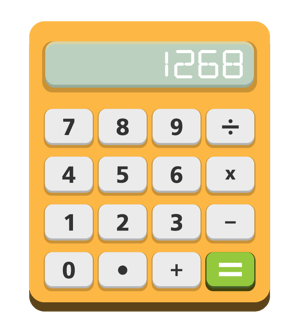 | | | |
| --- | --- | --- |
| Estimated Total Hours Saved | Value of Time Saved | ROI using new Software |
| | | |
| 1,268 | $31,090 | 3,009% |
JOURNEY
Bonnie, as Coordinator of Volunteer Services, oversaw the selection of a new volunteer management software (VMS) solution. Three software systems were evaluated for their potential in meeting the hospice's requirements. The process began with Bonnie conducting a needs assessment first.
Once the needs were identified, a request for a quote was made, followed by a software demonstration. The team then proceeded to test the software through a hands-on trial period and finally spoke to references familiar with the software before deciding to go with Better Impact's VMS – Volunteer Impact.
Later in the process, when there was a need for a software solution to manage clients, Bonnie and a social worker followed the same steps Bonnie took in selecting Volunteer Impact: needs assessment, quote, demo, and trial, before choosing Client Impact as the right fit for their needs.
"It really was important to us to have a better system in place so that we weren't spending all of this time backtracking and figuring out what we had done last year."
- Bonnie Palmer
Implementation
FCHS started using Volunteer Impact in January 2018, and in early 2021 added Client Impact.
Bonnie found it easy to integrate Client Impact with Volunteer Impact, given that volunteers were already familiar with the latter. Combining both software systems was a logical choice for her. Furthermore, volunteers adapted quickly to the additional software module, which streamlined the transition process.
Prior to implementing Client Impact, all social work notes and charting were paper based at FCHS, making it challenging to look back at past clients if the need arose. Similarly, all the bereavement volunteers charted their interactions on paper, making it difficult to pull statistics for grants and to reconnect with a client later. Bonnie says, "with Better Impact's integrated solutions – Volunteer and Client Impact – we now have an efficient digital system for charting and tracking interactions, making it much easier to manage and retrieve client data.
In 2020, when the Covid pandemic hit, Volunteer Impact's e-learning modules (for online training) proved to be a welcomed addition to FCHS's program operation. Bonnie explains, "we needed to quickly convert all our trainings to be online, including those for clinical staff who have annual mandatory training. We added all employees to Volunteer Impact, and our Clinical Educator added all the employee trainings to the system." Although we've returned to in-person operations, FCHS still feels the utilization of e-learning modules within Volunteer Impact is the most efficient way to provide education for volunteers and employees.
Why Volunteer and Client Impact
Here are some of Bonnie's favourite features of Volunteer and Client Impact:
Customizable intake forms for clients and volunteers ensures that we are collecting all the data we may need for grant funding.
Ability to take notes for both social work and volunteers, with easy reporting options.
Secure platform for client information.
For Bonnie and her team, the decision to choose Volunteer and Client Impact over other options was based on:
Value!
Security, as they are a contract service provider for Alberta Health Services.
The e-learning module for online training of volunteers and staff
Easy reporting on hours contributed, client encounters, and personal profile information
User-friendliness, especially for senior volunteers who may not use computers frequently.
Lessons Learned
Years since implementing the volunteer and client modules, FCHS is still finding ways to better utilize the solutions for their changing and ongoing needs. For example, they recently added a field in the client "logging" tab to record the date of the first phone call/connection for better tracking.
Bonnie offers these words of encouragement to her peers who may be apprehensive to start their own journey of finding a suitable VMS for their needs:
The switchover and setup can feel like a daunting process, but Better Impact offers a great support system for any of your questions or challenges.
Acknowledge that what you need now may be different from what you need in 5-years, and that's okay.
Room for change and adaptation is always possible with Better Impact's flexible solutions
RESULTS
With Volunteer and Client Impact now well in play within FCHS's operations, they've achieved several objectives, such as:
Engaging with volunteers more frequently.
Centralizing information for more convenient access and reporting.
Feeling more confident about the security of their data compared to their previous system.
Additionally, with the time saved, since implementing these two solutions, FCHS has actively developed new programs and expanded existing ones in the community.
Staff are also achieving better work-life balance.
Bonnie has experienced several noteworthy changes because of using Volunteer and Client Impact, including:
Streamline mandatory training delivery and optimize finances.
Allocate previously reserved funds for employee education to "wish list" training programs that they were not previously able to offer as a non-profit organizatio
Improve data management by centralizing all social work notes and charting of interactions in one secure location
Track volunteer interactions easily for better grant reporting.
Develop new programs and expand existing programs into the community.
With a reliable tech partner to lean on – Better Impact – and suitable tools for the job – Volunteer and Client Impact – FCHS can focus staff time on reaching goals of program development and communityexpansion, due to time savings and the reallocation and utilization of that time.