Haven House
Case Study
BACKGROUND
Haven House, established in 1983 in East Lansing, Michigan, is an organization dedicated to providing temporary shelter and comprehensive programs for homeless families. With a commitment to empowering families, it offers opportunities for goal setting, training, and education to improve people's lives and reduce the likelihood of future homelessness. Haven House also prioritizes homelessness prevention and addresses the underlying causes of housing instability. The organization operates an emergency homeless shelter for families, where dedicated staff members support them in securing permanent housing, providing guidance, and developing personalized budgets and goal plans for financial stability.
The shelter's operations are made possible by the incredible contributions of numerous volunteers who assist with various tasks, organize activities for children and families, and help the shelter run smoothly. Additionally, Haven House's commitment extends beyond the shelter stay. Through the Partners in Progress (PIP) program, families receive continued support for up to a year after securing permanent housing. The program assists them in setting realistic goals, monitoring progress, and accessing essential services such as food, crisis counseling, and referrals to other agencies. Haven House strives to make a lasting impact on the lives of families, supporting them during their time in the shelter and beyond.
Chequoya Thomas has been an integral part of Haven House since 2015. With a bachelor's degree in social work, she brings extensive knowledge and expertise to her role. Throughout her tenure, Chequoya has held multiple positions within the organization, starting as a Shelter Coordinator. She then took on the role of Volunteer & Special Projects Coordinator in 2017, overseeing various initiatives. Since 2021, Chequoya has served as the Volunteer & Projects Manager, playing a crucial role in managing and coordinating volunteer activities. Her continued growth and contributions to Haven House will soon lead her to assume the role of Community Engagement Director in October 2023.
Prior to transitioning to Volunteer Impact in 2019, all volunteer applications were kept in the backend of their Vieth website, and volunteer information along with completed hours had to be manually entered into spreadsheets multiple times per week.
CHALLENGES
Haven House faced significant challenges when managing volunteers and the data that resided in the backend of their website which was being transferred and then managed in a spreadsheet.
Manual data entry into spreadsheets was required to manage volunteer applications and hours. Coordinating schedules and addressing date conflicts involved a high volume of email correspondence, posing a considerable administrative burden on staff members. Chequoya recalls, "I would receive hundreds of emails every single day dealing with scheduling. I was going back and forth with volunteers on specific dates and trying to make sure there was no overlap. It was the only option available at that time, so I had no choice." She further emphasises, "I was putting in more than 40 hours a week just to manage our data."
🔑 Key Pain Points:
Process was too time consuming. The manual data entry and spreadsheet management took around 15+ hours each week to complete, so data was available for volunteers who sought hours verification.
Reliance on spreadsheets posed a risk of data loss if not properly saved.
Glitches in the volunteer application on the website resulted in missing data from forms.
Volunteer hours could not be verified if volunteers did not physically sign in on a form when onsite.
Improper application notifications from the website resulted in volunteer candidates being unnoticed or overlooked for weeks and delays in accepting new volunteers to the program.
Meticulous search and manual tallying of data across multiple spreadsheets were required to provide information on volunteers' total hours of time given, with the potential risk of data loss from previous years.
The organization reached a pivotal moment when a volunteer asked for easier access to the calendar for volunteer roles. The suggestion aimed to reduce the need for frequent availability inquiries and provide volunteers with regular access to the schedule, streamlining the process significantly. This feedback resonated with the team as it presented an opportunity to simplify the scheduling process.
Recognizing the potential for significant improvements, the organization decided it was the right time to move to a dedicated VMS solution.


"Managing our volunteer program, which sees any where from 1,500-2,000 volunteers a year, was a challenge as I had all their names on a vulnerable spreadsheet. If that spreadsheet went missing, all the data would be lost."
- Chequoya Thomas
When Chequoya used the ROI Calculator to determine how much time was being spent operating in this manner, it revealed that she, alone, was going to save around 4,212 hours per year on tasks that could be automated via a volunteer management software solution.
Here's a breakdown on how much time was spent in various tasks before using Better Impact: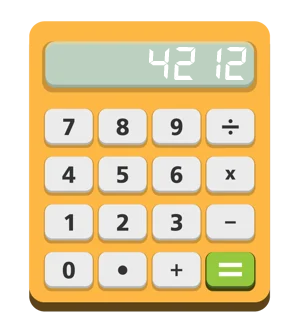 | | | |
| --- | --- | --- |
| Estimated Total Hours Saved | Value of Time Saved | ROI using new Software |
| | | |
| 4,212 | $129,600 | 43,100% |
JOURNEY
For the process of selecting a VMS solution, two key individuals were involved: the Executive Director and Chequoya, the Volunteer & Projects Manager.
In December 2018, the team followed a sequence of steps to determine their needs and find the appropriate solution. They began with a needs assessment, identifying the specific requirements and functionalities they sought in a VMS solution. Chequoya did her research and was clear on the features she was looking for. "I wanted the software to have an application process, email templates, and for the volunteers to be able to have access to their calendar to schedule or decline shifts. It was important to reduce the manual work as much as possible."
During their search, the team primarily prioritized Volunteer Impact as it was the first VMS solution they came across and they found it to be aligned with their requirements. They proceeded to obtain a quote and conducted a demo to evaluate the system's suitability for their organization. Given their satisfaction with the quote and the demo experience, they did not extensively explore other VMS options and before the trial period was over, they were sure they wanted to move forward with Volunteer Impact.


"When I was exploring Volunteer Impact, I received extensive support from their team. They provided me with a 30-day trial period during which I could add volunteers to the system and set everything up. With their assistance, I was able to design the page and had a dedicated person available to address my questions throughout the entire process. Within the 30-day trial period, I successfully completed the setup, and we were ready to start using the software just before the trial period ended. We were impressed with the software and decided to continue using Volunteer Impact."
- Chequoya Thomas
Implementation
Haven House implemented Volunteer Impact in February 2019 and given that much of their initial software setup was completed during the trial phase of exploring Volunteer Impact, they were able to quickly launch their new system and start experiencing the benefits of a solution designed for their needs.
"Before implementing Volunteer Impact", Chequoya explains, "I was spending countless hours each week on scheduling, data entry, and managing the onboarding process. Volunteers had to come on site regularly for trainings and tours, but now with Volunteer Impact, we can add eLearning modules and other resources to streamline the process, reducing the need for extensive scheduling."
According to Chequoya, the use of a volunteer's mobile app elevated their volunteer program to the next level. "Volunteers were able to use their phones to clock in and out, they were able to track their hours, and schedule their shifts in the palm of their hands. It's great to have it as an option!"


"Volunteer Impact has truly transformed the way we manage our volunteers; it has changed my life dramatically."
– Chequoya Thomas
Why Volunteer Impact
Chequoya selected Volunteer Impact as her preferred VMS for several reasons:
Specific software features and functionality: application process, scheduling, declining shift notifications, calendars accessible to volunteers, email templates, and page design capabilities.
Exceptional support during the demo and trial phases of their exploration with thorough answers to all questions and dedicated assistance in creating their desired page.
Phenomenal 30-day trial experience. The ability to set up the account, design the page, and input volunteer data which all saved instantly in the software was helpful. So much work was accomplished without any upfront payment.
Introduction of the volunteer mobile app to their volunteer base has empowered volunteers to engage more autonomously with the program which has had the added benefit of saving Haven House staff a lot of time from administrative work and hours of emailing/phoning volunteers.
Value provided by Volunteer Impact in terms of meeting the organization's needs and offering a comprehensive solution.
Seamless setup process that allowed for thorough exploration and evaluation of Volunteer Impact before making a financial commitment.
Security features that ensure the protection of volunteer and organizational data.
Integration capabilities to seamlessly connect with other systems used by the organization.
Positive reputation and reviews of Volunteer Impact from other organizations in the nonprofit sector.
Lessons Learned
Reflecting on her experience, Chequoya has concluded that seeking out a VMS solution at an earlier stage would've been a much better option. She explains, "VMS solutions are designed to make the volunteer process simpler for organizations and many provide a free trial or demo. The process to research and complete the trials or demo may take some time but it will reduce your time in the future tracking volunteers or running reports manually."
Results
With time saved since switching to Volunteer Impact, Chequoya and her colleagues allocate their efforts more effectively. They have been able to build stronger relationships with volunteers, expand their volunteer program, and virtually eliminate the time spent sending scheduling emails and manually creating reports. Within a few clicks, comprehensive reports can be generated, providing valuable insights into the volunteer program and facilitating data-driven decision-making. Chequoya says "having all our volunteers in the software has significantly expedited my workflow. Instead of manually searching through spreadsheets and individually emailing each person, I now have everyone readily accessible in one place. In no time at all, I can effortlessly send a personalized email blast to all volunteers, saving valuable time."
The impact of moving their program to Volunteer Impact has been evident in the organization's data management and program effectiveness. By leveraging the software's capabilities, they have gained a clearer understanding of program areas that require more recruitment efforts, ensuring the smooth operation of their shelter. The ability to track volunteer performance and identify trends has empowered them to make informed decisions that support their mission and goals.
Reflecting on the journey of finding a VMS solution, Chequoya encourages her peers to embrace change and consider the benefits it brings to their organizations and volunteers. Embracing a VMS solution allows organizations to maximize the efficiency of their operations, respect volunteers' time, and unlock the full potential of their volunteer programs.


"Change is not always easy, but it is often necessary for running an effective volunteer program. Streamlining the process from application to volunteering is crucial, considering the valuable time volunteers contribute. If you feel a VMS solution is going to benefit your organization and the volunteers who serve, have those discussions with leadership and conduct thorough research on the benefits of different software."
- Chequoya Thomas