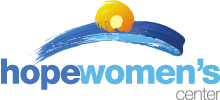 Hope Women's Center
Case Study
BACKGROUND
Hope Women's Center (HWC) is a faith based, non-profit organization that provides vulnerable women and teen girls with one-on-one mentoring, educational programs and support groups, crisis counseling, material assistance, and community resource referrals.
Founded in 1984 in Apache Junction, Arizona, HWC currently operates six centers: Phoenix, Camp Verde (serving Northern Arizona), Coolidge, Maricopa, and the West Valley. In 2022, HWC assisted 1,406 women and their steady group of about 400 volunteers provided classes, mentoring, donation sorting, and reception help, and any other services required to manage the centers.
Cecilia Voron has been on staff at HWC since 2013. During her time there, she has served in many different capacities from administrative support to her current role as Apache Junction Center Manager and Executive Administrator for the whole organization. In her Center Manager role, she's responsible for the initial onboarding of volunteers in Volunteer Impact. She also works closely with the HWC Volunteer Coordinator in managing the data and volunteer training within their Volunteer Impact software account.
Before switching to Volunteer Impact, HWC tracked its volunteers using spreadsheets, paper, and CoolFocus by WayCool software. As the organization grew to more centers, Cecilia recognized that prioritizing a change in tools was necessary to modernize volunteer applications and trainings and shift them online.
CHALLENGES
When Cecilia started working at HWC, there was only one centre, and they had a manageable number of volunteers with which to work. They used to track the volunteer hours manually and had all the volunteer applications on paper. As more centers opened, all the Center Managers eventually had to transfer that information manually into CoolFocus, to be able to report on volunteers. Cecilia remembers "with CoolFocus, we made it work but had to fudge around with the system."
Training volunteers on procedures, policies, and statement of faith was handled in-person. Cecilia recalls "we had to cross-train everybody in-person which resulted in the onboarding part of the volunteer process being very time-consuming and labor-intensive."
🗝️ Key Pain Points:
Several manual and time-consuming tasks
Limited volunteer engagement due to time constraints
Inadequate technologies affecting operation efficiencies, such as not having a volunteer app or a method of conducting volunteer trainings online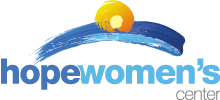 "As our organization grew, we needed to find new ways for volunteers to enter their hours while streamlining our onboarding process to be online. There was too much manual entry, and we needed a new software."
Cecilia Voron
When Cecilia used the ROI Calculator to determine how much time was being spent operating in this manner, it revealed that she was going to save around 240 hours per year on tasks that could be automated via a volunteer management software solution.
Here's a breakdown on how much time was spent in various tasks before using Better Impact: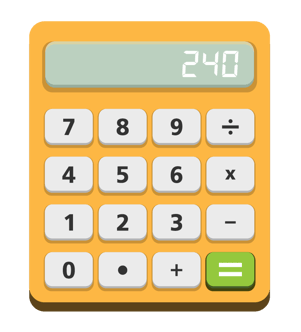 | | | |
| --- | --- | --- |
| Estimated Total Hours Saved | Value of Time Saved | ROI using new Software |
| | | |
| 240 | $ 5,192 | 419% |
JOURNEY
At the end of 2018, Cecilia and her team, which included the Executive Director, Executive Administrator, and Volunteer Coordinator, conducted a needs assessment, where they found that their top needs were to improve on tracking volunteer hours efficiently, have online volunteer applications, have one place for all training, and link multiple centers together. Price was also a big concern since HWC is a non-profit.
Cecilia started exploring multiple volunteer management software (VMS) options before arriving to a decision. She recalls "I did a pros and cons list of all the available software, and I presented it to our CEO." Her options were narrowed down to three. "We looked at Volgistics and VolunteerMark in addition to Volunteer Impact. We decided we wanted to go further with Volunteer Impact, and we did a demo presentation and a trial period, in January 2019, before selecting them", she explains.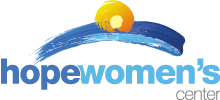 "After looking over numerous VMS solutions, we selected Volunteer Impact because it was customizable for the creation of our volunteer applications, more intuitive, had a volunteer portal via any device for logging hours, eLearning modules to facilitate the onboarding process, was able to have multiple centers linked, and was well rated."
Cecilia Voron
Implementation
HWC started using Volunteer Impact at the end of 2019. They chose to go with the Enterprise Edition of the software as it was best suited for their needs and operational structure. "We have a separate account for each of our centers, so each center stands alone, but they're part of our larger system," explains Cecilia.
As with any systems change, there was a learning curve for HWC as the team's system administrators learned how to customize their applications and onboarding trainings within Volunteer Impact. Since configuring Volunteer Impact for their needs, Cecilia and team agree that it's been easy to manage volunteers as they move through the online trainings and trusting volunteers to track their own hours within their volunteer portal.
"There are tutorials that help you figure out how to set-up the software and there is always a Better Impact support team member available to talk with online to help answer our software questions," says Cecilia.
Why Volunteer Impact
Here are some of Cecilia's favorite Volunteer Impact features:
We chose Volunteer Impact over Volgistics and VolunteerMark as it was customizable to our volunteer applications and a lot more user friendly
There is a volunteer portal that has an app for both Apple and Android users, letting those with any device log in to their personal portal. This allows volunteers to track their own hours, which was really important for us.
E-learning modules gave us the ability to move our in-person trainings online and it was a huge bonus for volunteers to have this capability on their phone
Having the Enterprise Edition gave us the ability to connect our centers together which greatly improved reporting across the organization.
Lessons Learned
From her experience, Cecilia has these words of advice to share with those planning to research and select a VMS for their organization, which is "to carefully evaluate the options available and choose a VMS that meets the specific needs of your organization. Choose a solution that is intuitive for volunteers to use and is customizable to your needs."
She adds that when having the right tech tools in place, like a VMS, it "can streamline volunteer management processes and allow your organization to better engage with its volunteers; ultimately leading to greater program success."
Results
Since switching to Volunteer Impact, HWC has been able to achieve goals such as streamlining their volunteer management processes, engage more often with the volunteers, and have all their data in one place for easier access and reporting. They also feel their data is more secure than before.
Experiencing these improvements has elevated the team's satisfaction in the tools being used for the job, ability to operate more efficiently, and execute more effectively.
Some notable experiences, from Cecilia, because of the utilization of Volunteer Impact, include:
Engagement with the volunteers has increased to another level as we can focus a lot more on recruiting and enhancing the volunteer experience. Having all the data in one place and eliminating the paper applications made this possible!
Since I've experienced conducting volunteer training in-person and online, I believe that conducting the training online provides me with the time to connect better with the volunteer. I spend my initial contact time with the volunteer focusing on their story, how they are well-suited to volunteer with us, and where the best place for them to volunteer with us resides. As a result, I feel more fulfilled from developing strong relations with volunteers and my time better utilized versus spending that time in-person conducting a training.
I can get so many useful reports that I didn't get with CoolFocus. Volunteer Impact allows you to configure it as you see fit. I can create a custom report to see how many volunteers we had in each category, including education, kids' programs, mentors, and contributions. The customization allows us to use those precise hours for decision-making. I can also tell how many hours and volunteers I have, allowing me to compile a report on volunteers for the month/year. It also informs me the names of the volunteers and the total number of hours they have contributed. I feel very well-informed and knowledgeable about our program.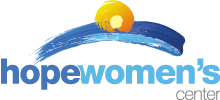 "Change is always hard and there is a learning curve when moving to a new system. This is why great support is a must when finding a new system. Thankfully, the Better Impact team is always there to help! They are available with their online chat button and step-by-step help articles, which is very convenient."
Cecilia Voron