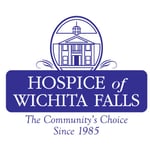 HOSPICE of WICHITA FALLS
Case Study
BACKGROUND
Hospice of Wichita Falls was founded in 1985 with the mission of providing "Care, Hope, and Support for All When Illness Threatens Life. " The organization is the first and only community-based nonprofit hospice in the area, and it was founded with the help of volunteers and a grant from the local Kiwanis Club. In the past few years, it has grown significantly, with an Average Daily Census (ADC) of 265 patients, service to 12 counties in Western North Texas, and has established itself as an indispensable resource for the community.
The organization depends on a Volunteer Department consisting of three staff members and 189 dedicated volunteers who play a critical role in various areas. Volunteers are involved in grief support, pharmacy, fundraising, facility, administration, community outreach, the teen program, and children's grief support programs. They also contribute to the welcoming environment at the hospice's free-standing inpatient care center, offering support to patients and their families while assisting with tasks like laundry, nutrition, and cleaning. Volunteers provide support and companionship to patients at home and in local facilities as well.
Hospice of Wichita Falls places great value on their volunteers' contributions and strives to create a welcoming and supportive environment for patients and families throughout their journey.
Darbi Glassburn serves as the Director of Palliative Care and Volunteer Services at Hospice of Wichita Falls. With a nine-year tenure at this nonprofit organization, she has been an integral part of the leadership team for five years. Darbi finds immense joy in collaborating with volunteers from diverse backgrounds, all united by a shared objective of supporting Hospice of Wichita Falls in fulfilling its mission of providing care, hope, and support when faced with life-threatening illnesses.
CHALLENGES
Hospice of Wichita Falls primarily relied on manual systems such as paper records and Excel spreadsheets to manage their volunteers and clients for more than 30 years. The process of entering data into multiple spreadsheets (for the purpose of organizing information by type of volunteering) and then transferring data to the finance department's spreadsheet for quality assurance reporting (QAPI) proved to be a cumbersome and less-than-ideal process.
Darbi explains that conversations about implementing a Volunteer Management Software (VMS) solution had been ongoing, but challenges including cost and fear of change were barriers to overcome. When an email from the hospice's Development Department was sent to Darbi's team asking for suggestions for grant submissions, it motivated the team to prioritize a change in systems. "We had been recently audited, and it became evident that personnel files, including those of volunteers, needed a more organized and centralized system," recalls Darbi.
🔑 Key Pain Points:
Several tasks were manual.
Reporting and data were not accurate.
There was so much time wasted.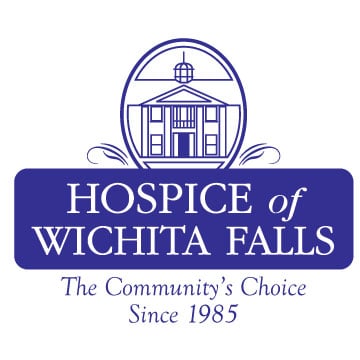 "Everything was written by hand on paper and then transferred to spreadsheets. It was occasionally difficult to read volunteers' handwriting, which decreased accuracy. Relying on paper and spreadsheets proved to be time-consuming and it didn't provide the degree of precision we wanted."
- Darbi Glassburn
When Darbi used the ROI Calculator to determine how much time was being spent operating in this manner, it revealed that she, alone, was going to save around 978 hours per year on tasks that could be automated via a volunteer management software solution.
Here's a breakdown on how much time was spent in various tasks before using Better Impact: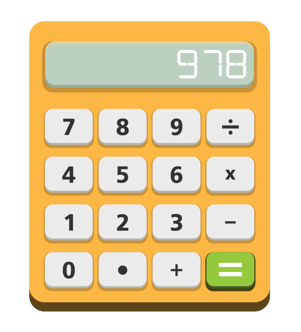 | | | |
| --- | --- | --- |
| Estimated Total Hours Saved | Value of Time Saved | ROI using new Software |
| | | |
| 978 | $24,214 | 1,413% |
JOURNEY
Hospice of Wichita Falls began their software journey amid COVID-19, in June 2021, when they were trying to overcome the challenge of communicating with volunteers who weren't frequently in the office.
During their search, the Volunteer and IT departments played a crucial role in selecting a Volunteer and Client Management solution. A team of four individuals were involved in the decision making process, consisting of members from both departments. Their combined expertise and insights were instrumental in finding the most suitable solution for their organization.
The team followed a systematic approach in selecting the software. They began by conducting extensive online research to identify potential options. Once they had narrowed down their choices, the Volunteer and IT departments collaborated to set up demonstrations for the top contenders. This allowed them to evaluate the functionalities and features of each system and determine which one would best meet their organization's needs. Ultimately, they explored three different Volunteer and Client Management Systems before making their final decision.
Implementation
Hospice of Wichita Falls started using Volunteer and Client Impact in October 2021.
Darbi recalls one challenge that presented itself during the implementation phase, was familiarizing volunteers with the process of logging their hours by utilizing the TimeClock (clock-in and clock-out capabilities). "There was some resistance to implement new procedures since some volunteers preferred using conventional techniques like handwritten notes or emailing in contributions," says Darbi. However, most volunteers gave the software a good reception, she notes, especially those who were new to the organization and without exposure to the hospice's previous methods of operating. Overall, the transition was successful, and volunteers quickly adapted to the more efficient and streamlined approach.
The organization is actively working towards eliminating the reliance on paper files in favor of online file storage and access. "However, despite our efforts, there always seems to be a small amount of paper lingering. That's where Volunteer and Client Impact come in as comprehensive solutions, serving as a one-stop-shop for all our needs," says Darbi.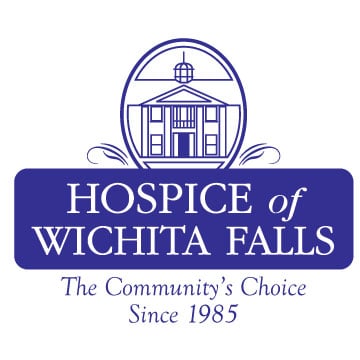 "Volunteer Impact has truly exceeded our expectations in terms of user-friendliness for both our volunteers and staff, bringing us great satisfaction. In cases where we encounter unfamiliar features or questions, the support options provided by Better Impact can always progress us through any challenge."
– Darbi Glassburn
Why Volunteer Impact
The decision to choose Volunteer and Client Impact over other options was driven by several key factors. Foremost was the user-friendly interface which has proven to be beneficial for both staff and volunteers. Darbi's team also took advantage of the add-on onboarding service, offered by Better Impact, to migrate volunteer information into the system. This helped the hospice ramp up more quickly in the new software and it aligned with the organization's objective of achieving electronic record-keeping. The availability of various reporting and communication options was very appealing as well as the software's compliance with HIPAA regulations to ensure the security and confidentiality of sensitive information.
Here are some of Darbi's favorite Volunteer and Client Impact features:
Customizable application forms allowing for effective screening of volunteers.
Volunteer portal and app provides a convenient platform for volunteers to access important program information and engage with the system.
Volunteers easily complete reports on patient visits by answering customized feedback fields following these visits which helps us log and report on these critical encounters using the secure software.
Matching volunteer with patient profiles; thereby granting volunteers confidential access to pertinent information specific to their assigned patients.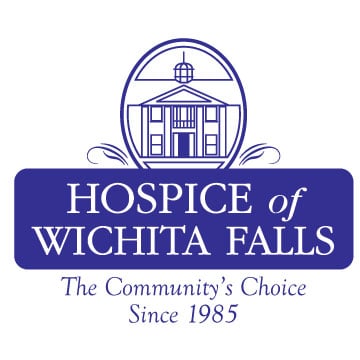 "We sought an easy-to-implement software solution for volunteers while prioritizing user-friendliness for our staff. Volunteer Impact met all our needs without unnecessary complexity. Ensuring HIPAA compliance was essential, and working with our IT Department, we confirmed its suitability. We love the mobile app feature! It has allowed us secure access to client information anytime, anywhere. Volunteer and Client Impact have been a game changer for our organization."
– Darbi Glassburn
Lessons Learned
In reflecting on their experience, Darbi emphasizes the importance of a well-planned rollout when implementing new software. They found that setting realistic timelines and gradually introducing the software to volunteers were key to a successful transition.
"In January of 2022, we started to let volunteers know a change was coming and if they wanted to start playing around in the new systems to become familiar, they could," says Darbi. Hospice of Wichita Falls accomplished this by initially testing out the software with smaller groups of volunteers and incorporating their schedules into the system. Darbi goes on to mention that "at this time, we also started transferring current volunteer information into Volunteer Impact and setting up our online application form."
Based on the software's capabilities, the organization adopted a more efficient way of communicating shift vacancies with the volunteers. Instead of sending weekly emails about shift openings, they coached volunteers to utilize the app as a way for them to see and sign-up for any vacancies. This saved a lot of time for staff and by the end of 2022, all volunteers had successfully learned to use the app.
Looking back, Darbi acknowledges the importance of effective communication and accommodating different learning styles. They employed various methods, including videos, printable instructions, and one-on-one sessions with staff members, to accommodate volunteers' diverse preferences and to ensure successful adoption of the software. Consistent and thorough communication throughout the implementation process was essential for successful adoption.
Results
Hospice of Wichita Falls has experienced an uptick in all areas related to data security, system satisfaction, job efficiency, and job effectiveness, as illustrated below:
The implementation of Volunteer and Client Impact has yielded significant results for Hospice of Wichita Falls, allowing for more efficient use of time and resources as shown by these examples:
Expanded Responsibilities: Darbi was able to take on a second department through the support of the software.
Volunteer Scheduling Has Been Simplified: The software revolutionized volunteer scheduling, resulting in better coordination and operational efficiency.
Centralized Reporting: Darbi has found the reporting capabilities of Volunteer and Client Impact to be exceptional, providing a centralized platform for all needs.
Improved Internal Communication: With a department consisting of three coordinators overseeing volunteer management, the software has facilitated seamless collaboration and improved information sharing.
Efficient Email Communication: Making use of the software's emailing capabilities eliminated the need to continue the cumbersome process of exporting/importing addresses for email communication via tools like Outlook or MailChimp.
Real-time Volunteer Hour Tracking: The software allowed accurate tracking of volunteer hours, improving compliance with requirements.
Timely Patient Visit Notes: Volunteer and Client Impact ensured timely sharing of patient visit notes with the clinical team.
Auditing: Audits by Medicare and their accrediting body have become much smoother, allowing them to access comprehensive personnel files instantly and present clean, professional electronic records with confidence.
Overall, Volunteer and Client Impact have improved operational efficiency, program management, and communications at Hospice of Wichita Falls.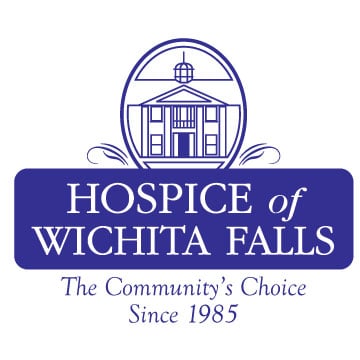 "After transitioning to Volunteer and Client Impact, we have observed a notable increase in volunteer hours as our volunteers were previously estimating their time spent; often underestimating it. As a hospice organization, it is essential for us to meet Medicare's requirement of having at least a 5% volunteer match with direct patient care, making it crucial for us to accurately track volunteer hours, which we are now accomplishing."
- Darbi Glassburn