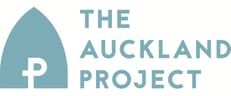 The Auckland Project
Case Study
BACKGROUND
The Auckland Project is a unique collection of heritage attractions, galleries, gardens and parkland. Set up as a regeneration charity, it uses art, heritage and culture to fuel long-term change in the town of Bishop Auckland, situated in County Durham, UK. Once a thriving market town that faced the hardships of economic decline, following the downfall of the mining industry, it now aims to establish itself as a flourishing heritage visitor destination. The project's mission is centred around providing engaging experiences that enrich the minds, bodies, and spirits of both visitors and the local community, ensuring that the captivating story of Bishop Auckland comes to life.
With a vision that places people at the core, The Auckland Project collaborates closely with the community, striving to create a prosperous future where hope and opportunities abound. Through its historic attractions, galleries, natural spaces, culinary offerings, vibrant events, and comfortable accommodations, The Auckland Project showcases the surprising and rich history of Bishop Auckland to tourists. The organisation's commitment to community engagement and preservation of historic sites, alongside the profits generated, paves the way for a brighter future for the town, ensuring its revival and sustained vitality.
Michele Armstrong has been actively involved in the voluntary sector since 1993, and her passion for it is undeniable. Since 2016, she has held the position of Head of Volunteering at The Auckland Project. A notable highlight of her tenure at The Auckland Project was her two-year secondment as Head of Volunteer Casting for Kynren, a night show featuring a cast of 1,000. Despite not being originally from the Northeast, Michele has developed a strong attachment to this region and now considers County Durham her home.
Prior to adopting a volunteer management software (VMS) solution, The Auckland Project predominately used spreadsheets along with email and paper-based application forms to manage its volunteers. Michele introduced Volunteer Impact to her organisation in 2020 and she acknowledges that it has changed her life.
CHALLENGES
Before changing to Volunteer Impact, key challenges arose, including human error and a reliance on hearsay, due to the use of paper-based rotas, which resulted in the emergence of a cottage industry centred around managing volunteer schedules. Michele explains, "we relied on the good ol' spreadsheet and volunteer information that was stored and tagged in an HR System, making it challenging to retrieve data. Moreover, the extraction process involved a bespoke spreadsheet with pivot tables, known only to one individual in the organisation." This mismatched setup created a highly dependent and inefficient scenario.
The defining moment that prompted the organisation to make a change in operations came when staff members began attributing the unreliability of volunteers to human error; previously being unaware that it was the existing processes themselves that were unreliable. This realisation coincided with the Covid lockdown period, which presented an opportunity to explore alternative approaches to work. "The pandemic reinforced the need to manage volunteers in a different way, and online training became necessary," recalls Michele.
🔑 Key Pain Points:
The management of volunteers just became such hard work
The practices and systems in place created severe inefficiencies
Data was often subject to error
Recording of volunteer hours lacked governance

"Our old system [spreadsheets] was a nightmare, and it was taking up lots of people's time. There were lots of reasons to look for something different."
- Michele Armstrong
When Michele used the ROI Calculator to determine how much time was being spent operating in this manner, it revealed that she, alone, was going to save around 1,180 hours per year on tasks that could be automated via a volunteer management software solution.
Here's a breakdown on how much time was spent in various tasks before using Better Impact: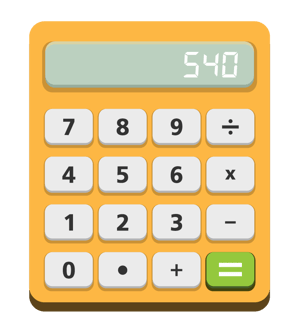 | | | |
| --- | --- | --- |
| Estimated Total Hours Saved | Value of Time Saved | ROI using new Software |
| | | |
| 1,180 | £25,528 | 1,601% |
JOURNEY
The process of selecting a VMS solution involved key individuals, including Michele as Head of Volunteers, her director, and the Head of IT. They collectively played a role in the decision-making process, and they recall considering and evaluating around two to three different options.
To determine the most suitable VMS, the team followed a series of steps:
Relied on peer referrals and insights.
Discussed options through networks such as Heritage Volunteer Group and spoke to local users of the software.
Read software reviews.
Utilised the various resources on Better Impact's website to learn more about the product (demo videos, tutorials, etc.).
Enrolled in a 30-day software trial offered by Better Impact, which was extended to ensure The Auckland Project could conduct its thorough evaluation.
Following these initial steps, the team made the decision to select Volunteer Impact; specifically, the Standard Edition which best suited its needs. Over time, The Auckland Project progressed to the Enterprise Edition, as needs changed over time, which allowed the team to leverage additional capabilities to operate their program.

"When we required a trial extension, Better Impact was incredibly accommodating, granting us the extra time we needed to evaluate Volunteer Impact. That level of support proved to be very helpful."
- Michele Armstrong
Implementation
Michele implemented the Standard Edition of Volunteer Impact in August 2020, and she recognises that it has improved her work-life significantly. By leveraging the support and expertise of Better Impact's team, The Auckland Project was able to smoothly transition to the new system and utilise its full potential.
Over time, as the departments grew, they transitioned to the Enterprise Edition of Volunteer Impact. Michele explains, "other heads of departments, such as Gardens and Parks, expressed their interest in joining the platform. Now, we're actively recruiting volunteers for Gardens and Parks as well. The beauty of the system lies in its ability to have administrators at different levels."
Why Volunteer Impact
"After interacting with Daniel, Better Impact's Software Sales Advisor, and Better Impact's onboarding team," Michele explains, "I liked the fact that you can ask a question on the system [chat feature] or you can email somebody. The Better Impact team is just very supportive." Despite working remotely, due to the lockdown situation, Michele felt very supported by her tech partner – Better Impact – which contributed to a positive experience.
Here are some of the top reasons Michele selected Volunteer Impact over any other VMS solution:
Volunteer Impact is very good in terms of value for money and was on budget.
Easy to implement. The process of implementation was made easier by consolidating all volunteer information on a spreadsheet and entrusting it to Better Impact. They efficiently uploaded the entire dataset and generated usernames and passwords for all volunteers, simplifying the initial setup.
The Better Impact team were very supportive. This played a crucial role not only with the buy-in of The Auckland Project staff and volunteers with this new system, but also throughout the configuration of the system leading up to launching it live.
Here are some of Michele's favourite Volunteer Impact features:
Scheduling. It's incredibly convenient! You can effortlessly create templates, add shifts, and even modify the number of volunteers needed for each shift. The possibilities with scheduling are abundant. Once your volunteers become familiar with your specific requirements and start exploring opportunities, signing up becomes a breeze.
Feedback Fields. This allows volunteers to provide valuable input when logging their hours, including rating their satisfaction of their volunteer role on a scale of 1 to 5 and sharing their overall experience.
e-Learning Modules. These were a lifesaver for us, especially when we had to resume operations after Covid. Instead of conducting Health and Safety awareness training, Equality and Diversity training, and other essential modules in person, we utilised Volunteer Impact to deliver them online. The volunteers really like having videos now!

"With the use of eLearning modules within Volunteer Impact, we have adapted our in person trainings to be presented in a video format. This has advanced the entire organisation's operations model when it comes to training and on-going learning."
– Michele Armstrong
Lessons Learned
When reflecting on her own process of choosing a VMS solution, Michele would recommend to organisations embarking on their own VMS journey that they meet with real users of the systems being considered by their organisation, instead of solely relying on sales materials or demos from the software vendors. Organisations may obtain a greater understanding of how the system is used, in practice, by conversing with and learning from other users. This personal knowledge can offer beneficial insights about the system's efficacy and suitability for their specific requirements.
Michele's advice highlights the significance of actively seeking out real-world experiences and opinions to guide the decision-making process.

"I would absolutely recommend a software trial period as we did with Volunteer Impact."
- Michele Armstrong
Results
Since switching to Volunteer Impact, The Auckland Project has utilised the saved time in impactful ways. They have developed improved methods of engaging with volunteers, allowing for stronger relationships and a greater sense of community. This has provided them with more time for strategic thinking and program development, enabling them to innovate and align efforts with their mission.
With the use of Volunteer Impact Enterprise Edition, those responsible for managing volunteer engagement in The Auckland Project's different departments now have access to a wide range of tools and an efficient system, enabling them to provide outstanding volunteer programs.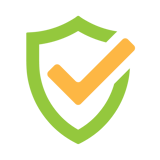 The Auckland Project feels their data is more secure with Volunteer Impact. The software provides robust security measures and protocols to safeguard sensitive volunteer and organisational information. They have confidence in the system's ability to protect their data, allowing them to focus on their core objectives without concerns about potential security breaches.
Final Sentiments
To peers who may have apprehensions about embarking on the journey of finding a VMS solution, Michele offers these words of encouragement: advanced IT skills are not required.
Instead, she highlights the importance of utilising critical thinking skills and building from there.
Approaching leadership for support early into the process and discussing the benefits of a dedicated VMS solution over using spreadsheets or HR/donor systems can help overcome resistance to change.
The positive impact on the organisation and volunteers will instill a sense of pride in the progress achieved through adopting a dedicated VMS.

"Volunteer Impact has made a tremendous impact in terms of saved time. It also offers diverse ways of supporting volunteers, allowing us to handle a larger number of volunteers and be flexible with the ones we have. With Volunteer Impact, the value of time becomes priceless because volunteers can choose to commit once a fortnight or once a month. Our motto has become 'we provide opportunities, but we give them the choice to signup.' We embrace flexibility and acknowledge that we are just a small part of our volunteers' lives."
- Michele Armstrong